BREAKTHROUGH TECHNOLOGY TO REVOLUTIONIZE
IMMUNOTHERAPY AND VACCINATION
OUR GOAL
TO Deeply transform global health
OUR APPROACH
strategic industrial partnershipS to lead our proof of concept-validated candidate vaccines into clinical trials and onTO the market
THE BIGGEST REVOLUTION IN VACCINATION SINCE THE RABIES VACCINE
Thanks to its pioneering technology, Theravectys, a French private immunotherapy company, is developing a new generation of therapeutic and preventive vaccines while providing a rapid response platform to emerging viruses.
Dr. Pierre Charneau, a pioneer in lentivirus and HIV research and head of the Molecular Virology and Vaccinology Unit of the Pasteur Institute, is Chief Scientific Officer and Head of the Joint Lab between Pasteur Institute and Theravectys.
Theravectys holds the exclusive worldwide license granted by the Pasteur Institute in the field of lentiviral vectors for all human and veterinary vaccine applications, a culmination of 20 years of research.
Pasteur Institute collaboration
A JOINT LABORATORY WAS SET UP BETWEEN PASTEUR INSTITUTE AND THERAVECTYS TO ACCELERATE DEVELOPMENT AND TO CAPITALIZE ON THE DISCOVERIES OF THE MOLECULAR VIROLOGY AND VACCINOLOGY UNIT
In 2017, the Pasteur Institute and Theravectys created a Joint Laboratory. In this first-ever and only joint laboratory in the history of the Pasteur Institute, Pierre Charneau works with his research team on lentiviral vectors which could enable a dramatic paradigm shift in the field of vaccinology.
Theracectys relies on its proprietary platform to provide remarkably safe and effective T-cell vaccines in response to critical unmet medical needs.
Theravectys' pioneering technology and global licensing field enable an almost unlimited number of applications in infectious diseases (such as HIV, malaria, coronavirus, and tuberculosis), viral-induced cancers, solid cancers, and many other diseases.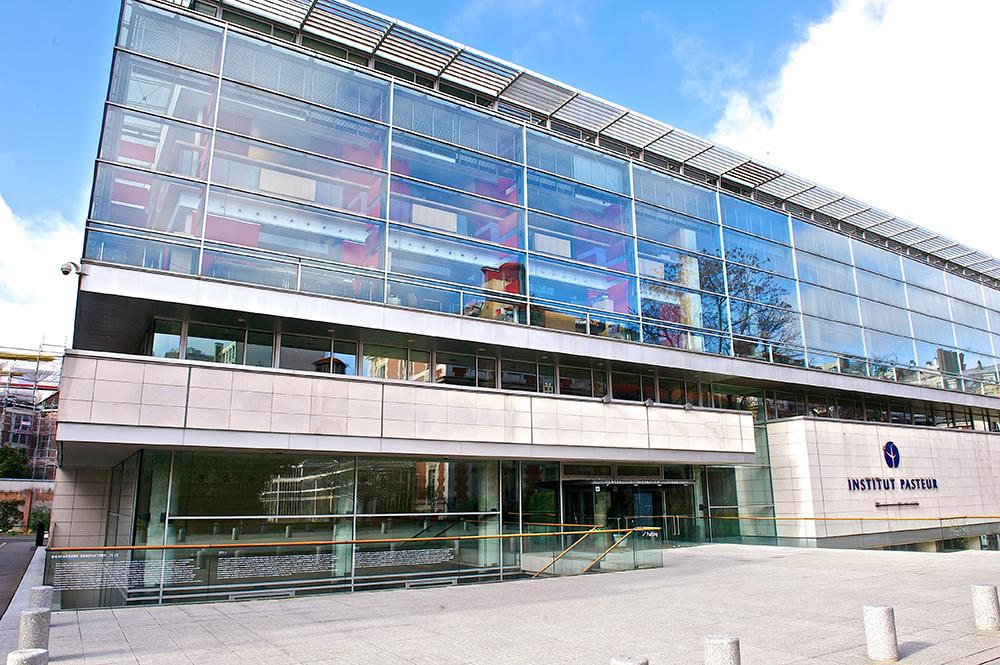 Curing major chronic infections and cancers at an affordable cost, and finally tackling the global HIV epidemic
From Preclinical Proof-of-Concepts in Infectious Diseases, Virus-Induced Cancers and Solid Tumors to Clinical Development
At Theravectys we believe our lentiviral vector platform is the answer to twenty years of vaccine failures because our vaccine-candidates elicit efficient cellular immune responses and have demonstrated great safety profile. With the potential to develop prophylactic as well as therapeutic vaccines, we are on the edge of treating major chronic infections and cancers at an affordable cost, and in particular, finally tackling the global HIV epidemic.
Our mission is to design the safest and most efficient T-cells vaccines and partner with major players to develop and deliver them as quick as possible to patients threatened by critical conditions with no treatment alternative.
We are convinced that given the potential of lentiviral vectors we should not limit our development to a few diseases only. On the contrary, to maximise the chance of patients benefiting from our vaccines, we dedicate our resources to preclinical POC in a broad range of indications and we rely on systematic partnering and tight collaboration to move our products successfully through clinical stages and regulatory approval.
A high-leverage portfolio Strategy at the service of A greater purpose
WE AIM TO BECOME GAME CHANGERS IN THE LANDSCAPE OF GLOBAL HEALTH