TheraVectys-AboutUs-OK
Breakthrough technology in vaccines
and immunotherapy
Transform global healthcare through novel lentiviral vector technology
Prophylactic and therapeutic vaccination
There is a globally unmet and critical need to prevent and treat infectious disease and cancer.
We support patients and healthcare providers by developing prophylactic and therapeutic
immunotherapies across a diverse pipeline, covering:
Thanks to our highly effective proprietary technology platform,
we have several investigational therapies already progressing through clinical trials.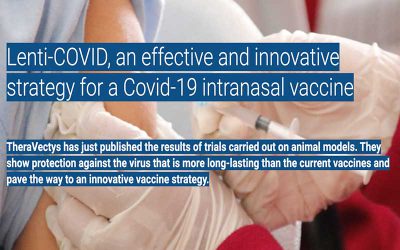 A clinical phase still needs to be initiated to confirm the innocuousness and effectiveness of this approach in human...