TheraVectys has the exclusive and worldwide Licensing Agreement to develop lentiviral vaccines
In 2007, TheraVectys and the Institut Pasteur entered an exclusive and global licensing agreement on the patent portfolio for vaccine applications in humans and animals.
In 2019, this agreement has been reinforced: TheraVectys and the Institut Pasteur have updated the licensing agreement by expanding its scope.
Field
For licensed products: "Domain of human and veterinary prophylactic and therapeutic vaccination directed against any type of pathology and/or pathogens" (including cancers).
The bulk of the patents issued by Institut Pasteur since 2007 has been incorporated into this new agreement.
The field of service delivery, formerly limited to the production of GMP lots for clinical trial purposes alone, has been extended to the "industrial" production of GMP lots.
Future innovations are included for the next 10 years.
Each new vaccine candidate will be systematically patented and will strengthen the already dominant patent portfolio.
EXCLUSIVE WORLDWIDE LICENSE ON VACCINATION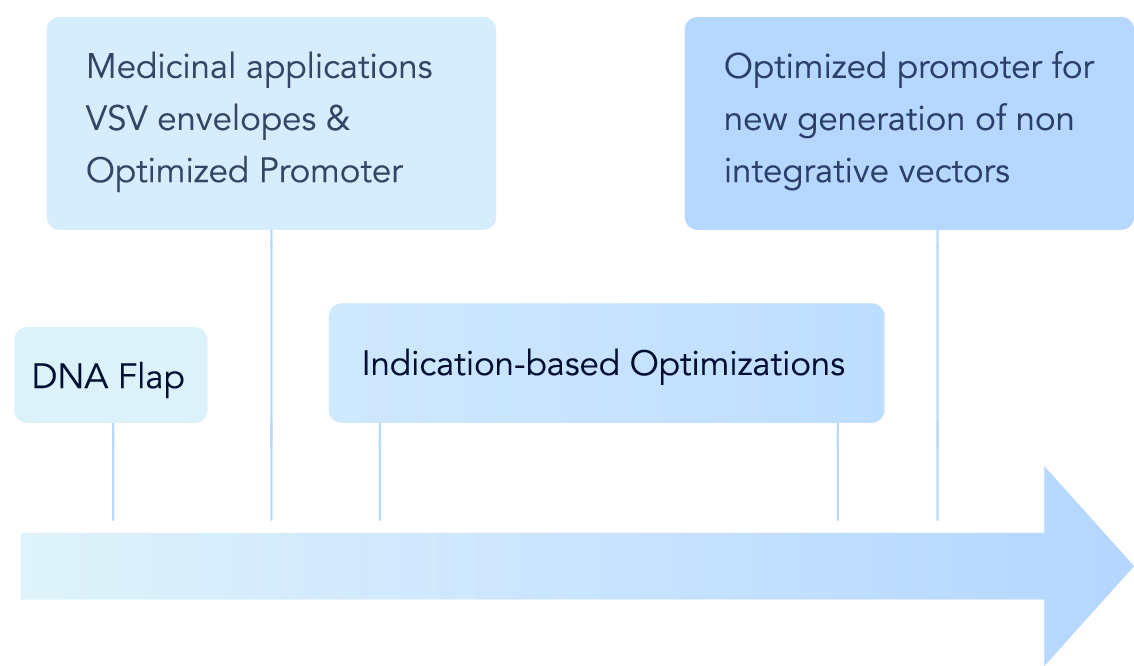 The Institut Pasteur has built a large patent portfolio, covering the use of any gene transfer vector which includes the DNA flap sequence.
TheraVectys controls all prophylactic and therapeutic vaccination applications of this portfolio through an exclusive worldwide license granted by the Pasteur Institute.